About

SpiritLine Cruises in the Charleston Harbor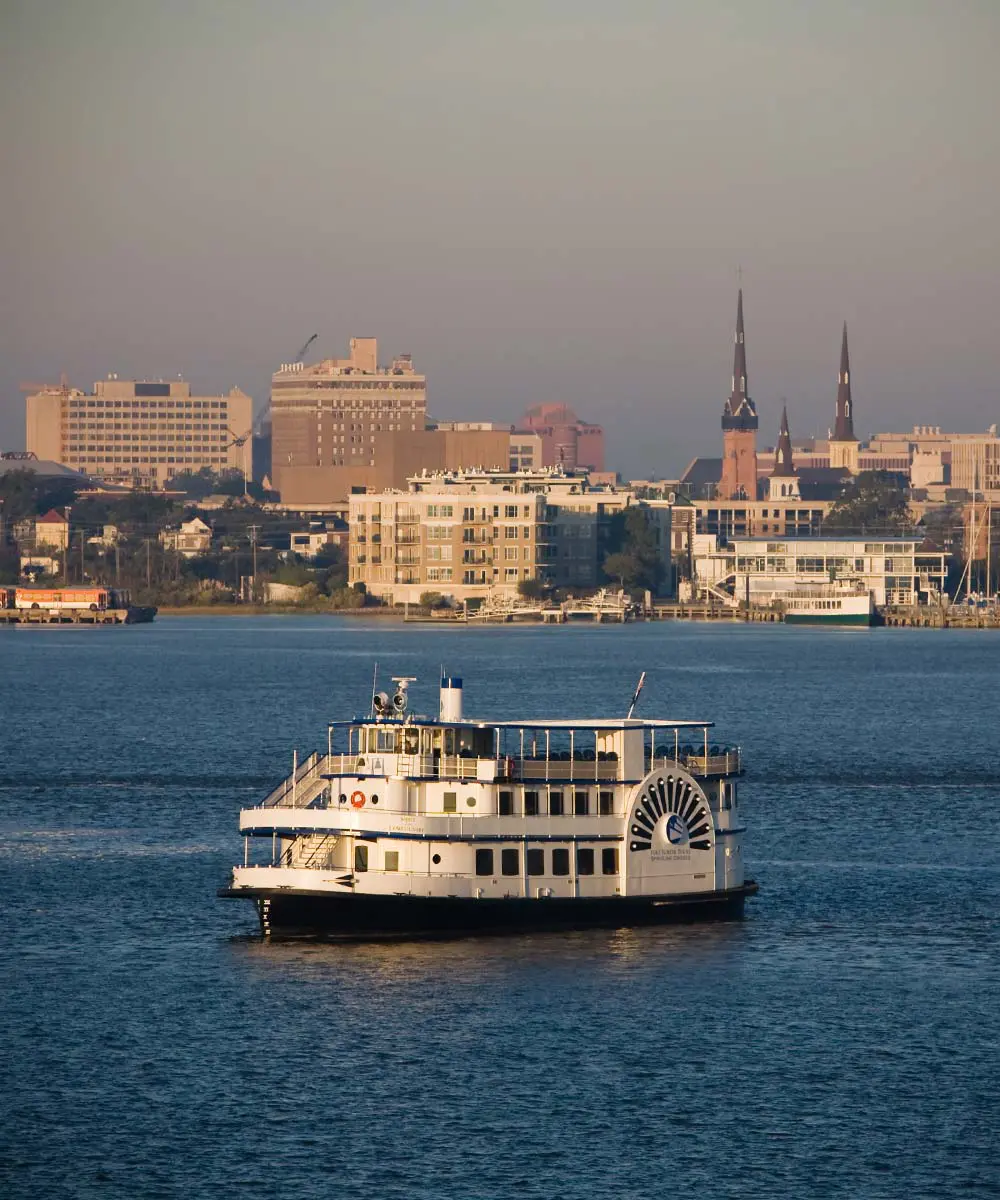 SpiritLine Cruises
Hospitality is our Family Business!
Charleston's historic harbor remains the lifeblood of the city. Here at SpiritLine Cruises, we're happy to give you access to some of the best views of historic architecture, Fort Moultrie, Fort Sumter and the city's steepled skyline. Many of Charleston's modern marvels are also best viewed from the water, including the Ravenel Bridge. You'll probably even catch a glimpse of a sleek yacht, graceful waterfowl and playful dolphins.
In 1961 the Campsen family of Charleston founded Fort Sumter Tours to provide daily excursions to the Fort Sumter National Monument. Today, Fort Sumter Tours and its partner organization, SpiritLine Cruises, provide daily access to this living monument, along with other memorable experiences for residents and guests of Charleston.
In addition to the Fort Sumter tours, SpiritLine conducts daytime tours of Charleston Harbor as well as dinner cruises. SpiritLine also offers private charters and tours for corporate outings and special events.
Our Fleet
SpiritLine Cruises & Events operates four vessels in scenic Charleston Harbor, including the grand and impressive Spirit of Carolina. This three-deck luxury dining yacht is the largest passenger vessel operating in the harbor. With three other vessels varying in size and amenities, we can easily accommodate your event needs.
Departure Points
SpiritLine Cruises departs from two convenient locations.